Deposit and retrieve your cards
in complete security

The precious case for your cards
The Safeguard case combines the robustness of PMMA and the high transparency of an archival sleeve to offer the best of both worlds: solid, tamper-proof and chemically neutral protection, guaranteeing unequalled archival quality.


An accurate and fair grading
Our expertise is based on an experienced staff, regularly trained and technically assisted, within the framework of a multiple grading process, ensuring a rigorous and coherent evaluation, which will contribute to significantly enhance the value of your collection.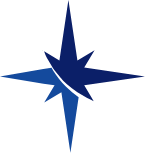 An experience that goes beyond certification
From a complete and detailed database of populations, to the provision of a collection management utility, through the publication of rich and instructive content, Safeguard accompanies you in all aspects of your life as a collector.